In order to be a competitive applicant at UChicago Law School, you probably need an LSAT score in the 166 to 180 range.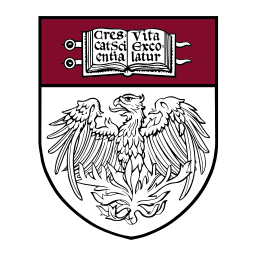 At The University of Chicago Law School, the 25th percentile LSAT score was 166 for the class of 2019.
The median LSAT score was 170.
The 75th percentile LSAT score was 172.
However, the full range of LSAT scores at U of C was 154-180. So it is possible to get into The University of Chicago Law School with a lower LSAT score. The University of Chicago, like other top schools, looks at the whole person when reviewing applications, not merely their numbers. However, count on having a much better chance if you fall in the 25th to 75th percentile ranges or above.
What GPA Do You Need To Get Into UChicago  Law?
The UChicago Law School Class of 2019 includes students with undergraduate GPAs ranging from a low of 3.21 to a high of 4.20. However, while it certainly is possible to get into UChicago Law with a relatively low GPA, fully 75% of the class earned at least a 3.73 GPA, and half of the class had a 3.90 GPA or better.
If your GPA isn't perfect (e.g., below median), you can balance that number out by earning a higher than median LSAT score. One of our LSAT Mastermind Group members was admitted to UChicago Law School Class of 2020 with a below median GPA, in large part due to his great LSAT score.
GPA 75th Percentile: 3.95
GPA Median: 3.90
GPA 25th Percentile: 3.73
With a GPA of 3.8+ and an LSAT score of 170+, then you have the numbers required to submit a very competitive application at UChicago Law.
Source: http://www.law.uchicago.edu/files/file/admissionsprofilecard2016-17.pdf
---
Other Recommended Reading: