The ABA Journal reported yesterday that Roger Williams University in Rhode Island has cut tuition by 18 percent, lowering tuition from $41,400 to $33,792 for the 2014-15 school year. The reduction, which fixes tuition for at least three years, amounts to $7,600 saved yearly for full-time students.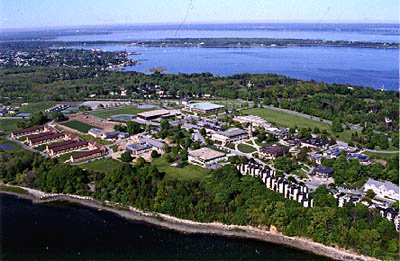 When Iowa and Penn State lowered tuition over a month ago, we were hopeful that this was just the beginning of widespread tuition reductions at U.S. law schools. Since then, the hoped for cascade of cuts has yet to materialize. It is not too surprising, however, that changes at law schools will come about slowly. Roger Williams' tuition slash certainly gives cause for optimism: the other schools announcing tuition reductions this year have been public institutions — Roger Williams is the first private law school to announce a big cut. And whereas cost cuts at other schools have only served to bring tuition in line with peer institutions, Roger Willams' move lowers their tuition well below that of many competing schools.
So while the WSJ's law blog called this part of a mini-trend, it's really the first change of its kind. Let's hope it does become a trend!
To future law students keeping an eye on law school tuition, this is an important development. A tuition reduction to well below the "market rate" at one school is the potential first in a row of dominoes, bringing falling costs elsewhere as law schools compete to attract students.
Changes in this direction couldn't be more needed — LSAC recently announced another drop in the number of students taking the LSAT this December, capping off fourteen straight LSAT administrations where fewer students took the LSAT than a year prior (source: https://report.lsac.org/ThreeYearComparison.aspx). Lower prices are necessary to reestablish law as a desirable profession and bring back higher caliber students who have, increasingly, been seen fleeing to other fields.
For more of news in the law school world, as well as law school admissions and LSAT prep advice, follow us on twitter @onlawschool