Law school is absolute hell on the back. Between lugging around massive tomes (casebooks) and spending most of the time hunched over a desk, you're going to suffer a bit.
If I was a chiropractor or a massage therapist I would, with zero hesitation, set up shop next to a big law school. One of the best ways for law students to reduce the strain is invest in a serious backpack.
The Sisyphean task of carrying your laptop and books to and fro everyday gets a lot easier if you are properly equipped. In this post we give you some backpacks big enough to handle the demands of law school without sacrificing too much style.
RELATED: SUMMER READING BEFORE LAW SCHOOL
Minimum Requirements for A Law School Backpack
A backpack for law school has to be big. Generally for 1L year you need to pack 2-3 casebooks in there along with your laptop. Things can't be squished either- you need extra room so that your laptop doesn't get destroyed and you can stow your school sweatshirt when it gets hot in the afternoon.
Law school backpacks need to be durable. Those cute ones from LL Bean with your name embroidered on it? Those would fall apart under the strain. In law school you are better off with something that could work for trekking through Nepal.
A law school backpack has to be somewhat waterproof. You are going to get caught in the rain. Protect your laptop and casebooks.
You don't want to look like a massive nerd. Too big, and you'll look like a suffering turtle. We try to recommend backpacks that minimize this effect.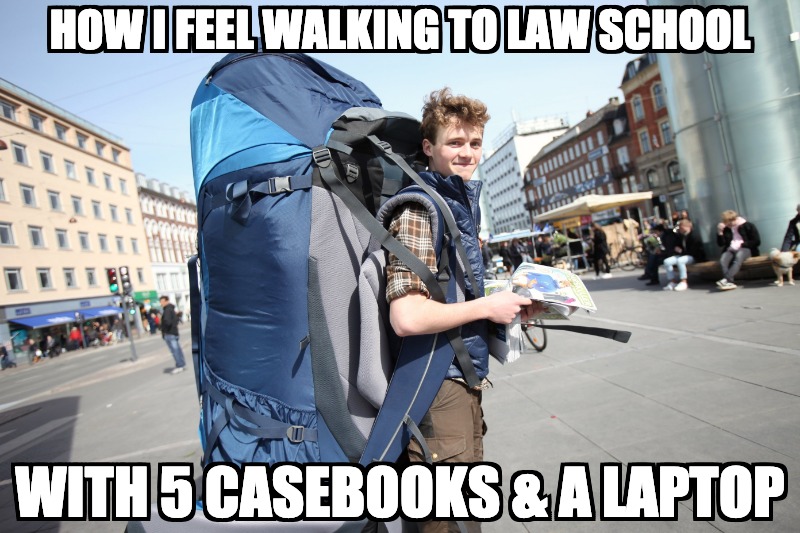 BEST BACKPACKS FOR LAW SCHOOL
Swiss Army Backpacks
The SwissGear ScanSmart Backpack (pictured below) was probably the single most common backpack I saw at UChicago Law School.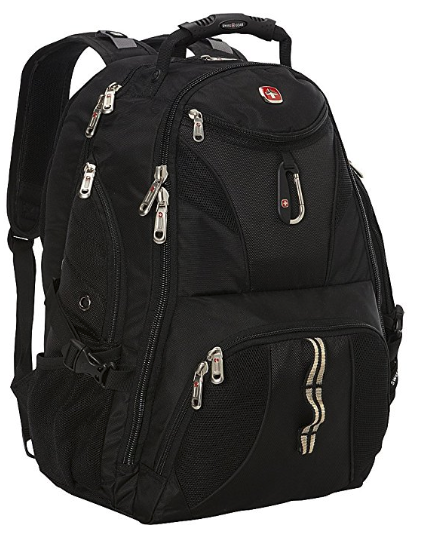 One of the reasons this backpack is so popular with law school students is the convenient laptop compartment, which is large enough to accomodate a 17-inch laptop.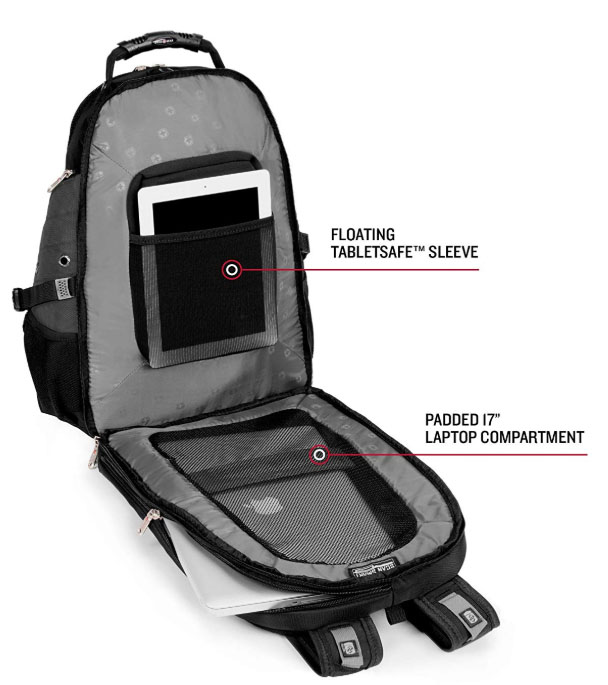 It's just a solid backpack that is going to do the job.
The SwissGear ScanSmart is also seriously comfortable–I know this because I had to carry my girlfriend's for her all the time when we walked home together.
Swiss Gear ScanSmart Details
Dimensions: 18.5″ X 13.5″ X 9″
Laptop Compartment: 17″ X 12.5″ X 2.5″
Capacity: 31 Liters
---
Something From The North Face
The North Face always provides seriously durable backpacks. They were commonly sighted at my school, and for good reason: these things last forever.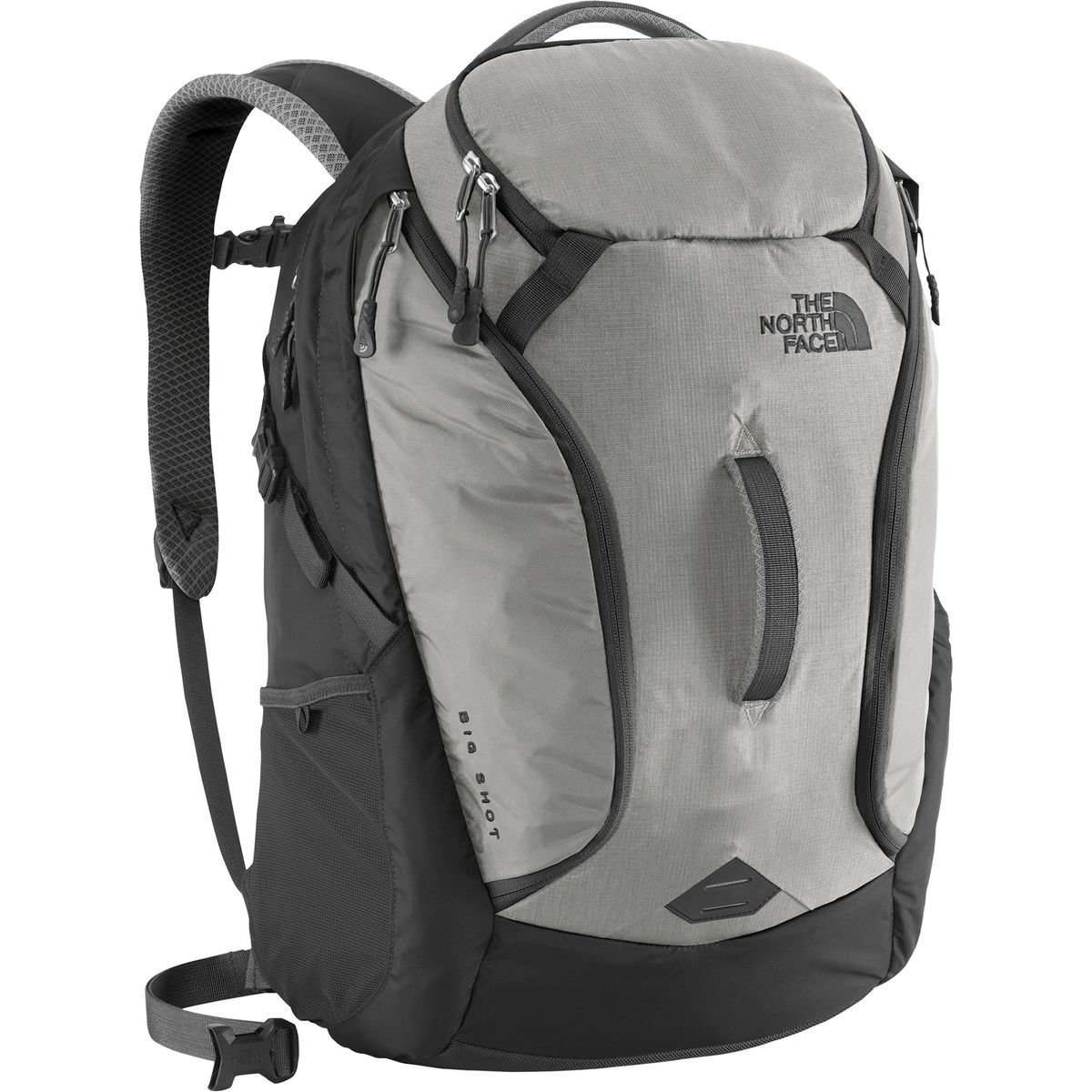 Pictured above is the The North Face™ Big Shot, a spacious backpack that contains an adjustable laptop compartment big enough for your 15 in. computer. I like black because it tends to play down size, i.e. minimizes the turtle effect. Also, this thing is going to spend most of the time strewn on the floor of the student lounge, so black makes it harder to see all the grit that accumulates.
Some other backpacks from North Face that should do the trick:
The North Face™ Recon – This one I saw all the time on the backs of classmates.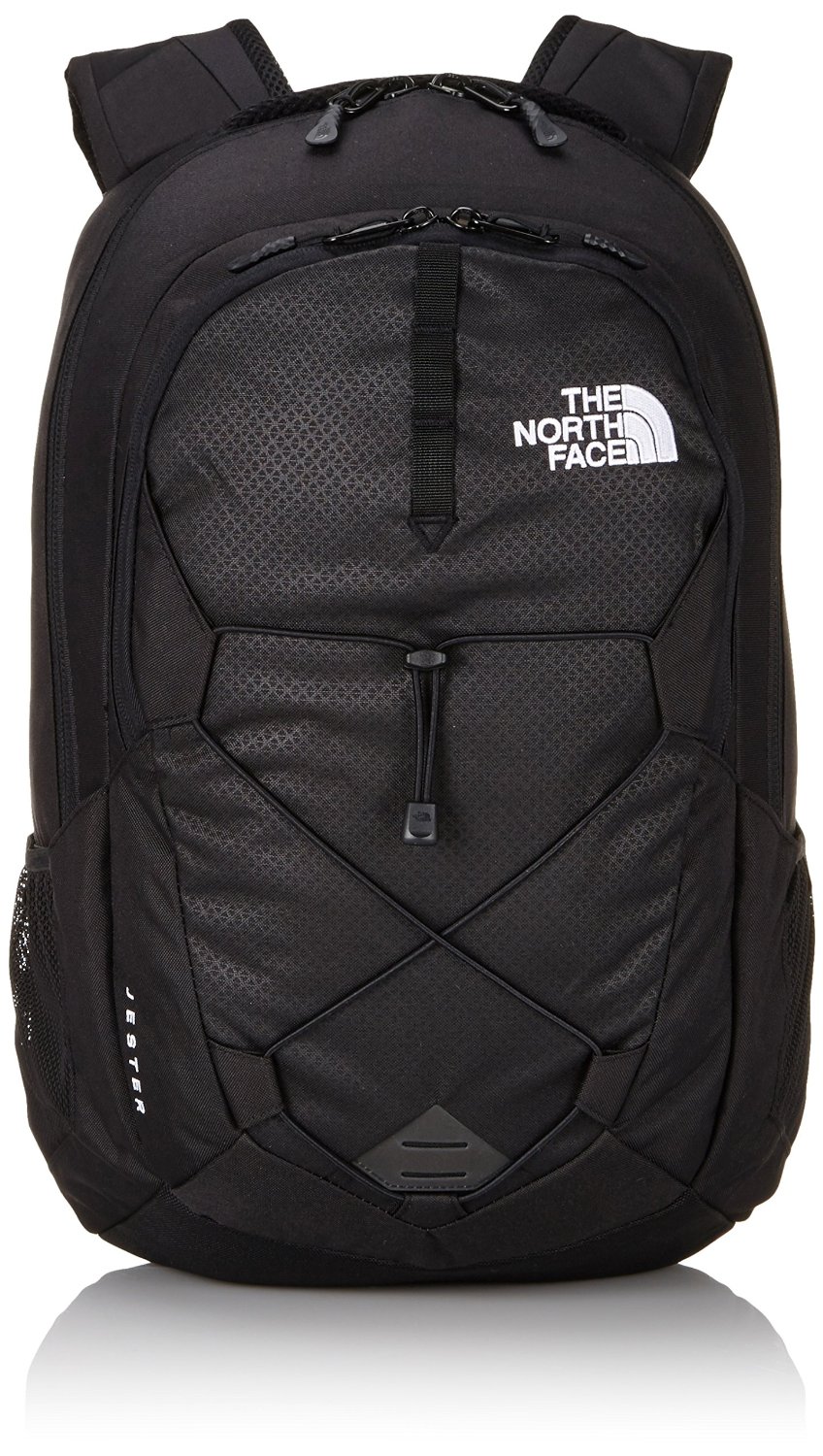 It's got non-removable waist straps, so it might be a better option for dorky school like mine (UChicago) where you didn't feel bad using the waist strap on the walk to school.
The North Face Borealis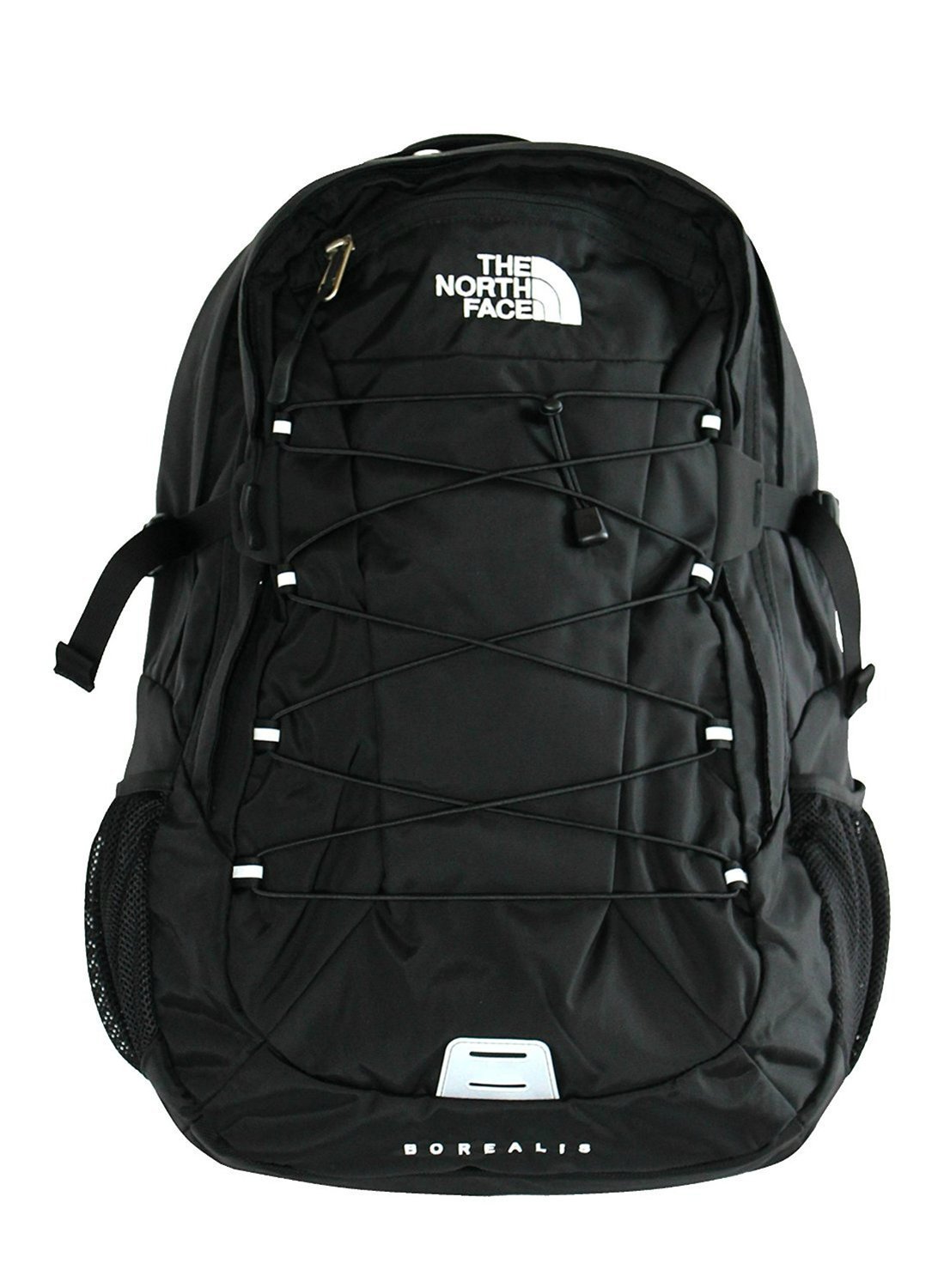 The North Face™ Borealis (above) – This bag has two huge compartments and a laptop compartment, as well a bungee on the outside to quickly stow a windbreaker or sweater.
---
Snowboarding Backpacks
I saw a lot of snowboarding-style backpacks–mostly from the California kids who seemed to care the most about telegraphing the fact that they weren't *just* law students. Nothing wrong with that!
These backpacks look good, are durable, and will keep out water. They also tend to have extra padding on the laptop cases, presumably in case you fall off your skateboard while carrying a laptop. As a bonus, I suspect these backpacks work pretty well for snowboarding.
I really like the way the Burton ones look. This Burton™ Big Kettle Backpack, pictured at left, will be perfect for lugging books while subtly rejecting the law school yuppie image in favor of a more "alt" look.
The Professional Look
Backpack makers are catching on to the fact that it's not just schoolchildren who use these things anymore. It you want to embrace your professional side to the fullest, go with something that doesn't look like it could be hiding a Teenage Mutant Ninja Turtles lunch box. Here's one of the nicest I've seen:
The Herschel Supply Co. Little America Mid Volume Backpack (pictured at right) has kind of a classic mountaineering style to it. I really like this bad boy. If I were forced to do law school again, I'd get this. I didn't know a backpack could look distinguished, but this one definitely is pulling that off. It doesn't look like luggage like a lot of "professional" backpacks.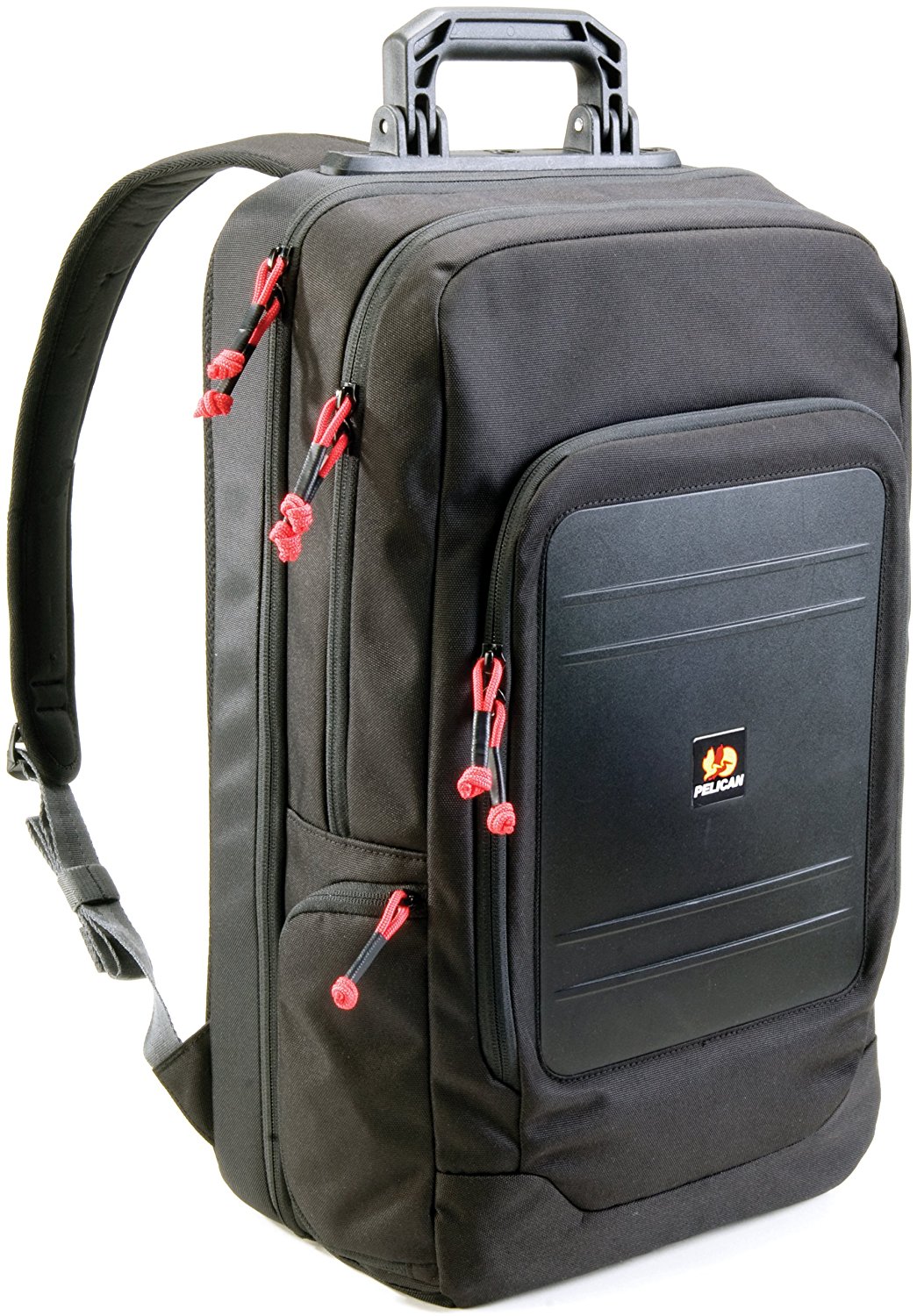 If you do like a more urban look, check out this Pelican Progear Urban Backpack. It's got an actual frame along with a padded laptop case, so it probably provides the most protection for your laptop on bumpy bus rides to school.
The "I Won't Ever Be Caught Dead With A Backpack" Look-
I know many of our female readers might simply refuse to wear a backpack, or will want to have something nicer to wear on days where they are wearing a suit jacket. These Longchamp Totes were basically required for every stylish girl at my law school.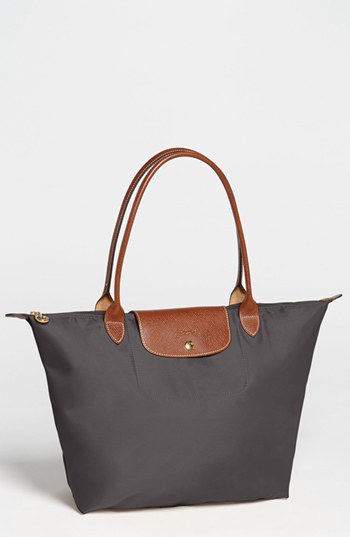 I have to admit, they are pretty sleek looking. I thought they'd be a lot more expensive than they are: it looks like you can get one for around $125 on Amazon, or about the price of a brand new casebook.
The best way to lighten the load when using a tote is to find a service that rebinds your casebooks in to smaller sections so that you don't need to carry the whole book at once.
Frankly, I think everyone should look into this- your back will thank you. Many printing companies offer this service, so look around in your area. A head's up: it is expensive, but it's tough to put a price on being able to skip lightly to school while your classmates trudge along behind you.