The logical reasoning section of the LSAT is super important because two of the four scored sections on the LSAT are always logical reasoning, meaning half your LSAT score comes from logical reasoning questions alone.
Luckily, it is possible to make huge improvements to your score in the logical reasoning section.
You can WILL make these huge improvements if you follow the advice here.
is the best book to use to improve your LSAT Logical Reasoning Scores.
When I started out I was missing around 5-6 points on every logical reasoning section (and this was after several weeks of untimed prep). After trying some things that did not work, I got my game right and improved by following the steps listed here.
On test day, I answered every single LR question correctly. This accounts for about 10 raw points. Without those 10 points, I would have gotten a scaled score of 166 rather than a solid 177.

Here's what I did:
---
STEP 1: HOW TO START IMPROVING YOUR LOGICAL REASONING SCORE
Start Out Doing Untimed LR Questions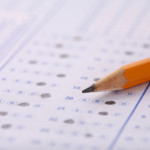 When you start your LSAT prep, start with the logical reasoning section. Alternate between doing these and practicing logic games for the first week or so of your prep.
A major key, if you want to dominate the logical reasoning section, is to do untimed problems when you start out your prep.
Logical reasoning questions are deliberately confusing, requiring you to think about things in new ways that your brain isn't used to. It is critical to train yourself to get them right under ideal conditions before adding time pressure.
For the first 1-2 weeks, do ONLY untimed logical reasoning questions until you start to see improvements in your accuracy.
During this time, alternate working through LR questions with reading an LSAT prep book to help you understand the types of logical reasoning problems that you will encounter.
Use The Right Book to Improve Your LSAT Logical Reasoning Score
There is only one book that top LSAT scorers consistently recommend to get the best score on the LSAT logical reasoning section: the Powerscore Logical Reasoning Bible.
I don't doubt that other books like the ones from Kaplan and Princeton Review have some value for helping lower scorers see a bit of improvement, but the logical reasoning bible a much better resource.
That may be a reason that it's a perennial favorite of high-scorers everywhere. We here at LSI agree with them. The Bible gives you great drills and explains the correct techniques clearly.
As you work through this book while doing untimed questions, you should, over time, naturally begin to work through the problems a bit faster without sacrificing accuracy. At that point, it's to start timing yourself. Here's how to do it:
---
STEP 2: IMPROVE YOUR TIMING ON THE LOGICAL REASONING SECTION
First, start by working through individual LR questions. The average length of time that you have to spend on each logical reasoning question is 1.5 minutes. 
When you start working on timed LR questions, don't stop doing the problem just because a minute and a half has passed. Instead, make a conscious effort to finish the problem in under 90 seconds, but be sure to finish each question, no matter how long it takes.
Keep a log with the PT, Section & Question number, along with the length of time it took you to complete & the result (correct or incorrect) for each question you work through.
Download and print the free PDF Version of our LSAT Logical Reasoning Question Log or check out the Google Spreadsheet Version Here
You do this because some questions are harder than others and will take longer than 1.5 minutes. Some questions are easier than average and will take less time. Looking at the clock allows you to start developing your sense of pacing on questions of all difficulty levels. Don't get frustrated if you are running over on a lot of them. Speed will build with practice.
How to start drilling: pull LR sections from older actual official LSAT tests and start hitting these questions, timing each question individually. I wouldn't use sections from any test newer than PT 55 or so for this purpose (save newer tests for when you are doing full, timed sections).
Check this List of Every Actual, Official LSAT Preptest to make sure you have these older preptests.
When you start to hit most of the questions within 1.5 minutes or so, it's time to move on to doing full timed sections. Doing lots of full LR sections is critical to developing your skill in logical reasoning. Remember that if you are struggling with LR, load up with lots of extra sections until you see improvements.
Extra Tips to Increase your Logical Reasoning Score by Improving Your Speed:

Do the questions in order. DO NOT JUMP AROUND looking for easy questions to do first. Skipping around wastes time that is better spent just doing the questions. Check our full post that covers why you should LR questions in order.
Read the question stimulus first, do not skip to the question stem first (in other words, read each question from top to bottom). There is some debate about this in the test prep community but stimulus first appears to be the approach taken by most high scorers. Read our full justification for this approach here.
If a question is too hard to answer with some certainty, don't spin your wheels on it forever. Pick the best answer you can and circle the question so you can come back to it if there is time. Knowing when to give up on a question and move on is something of an art form, but you will develop a feel for it as you practice more. Don't be worried if you circle a lot of questions at first. Even top LSAT-scorers often have two or three questions they were not fully confident about.
Know when to diagram and when you can get away without it. You can save major time by knowing when it is acceptable to stop diagramming a conditional reasoning problem and go to the answer choices. Usually, as soon as you spot a difficult inference you know the question will be testing that, so skip to the answer choices. We have a full post on developing this intuition here. Start off by diagramming everything that can be diagrammed, then learn where you can do without it. Typically you want to diagram some assumption, parallel reasoning, and inference questions. Nowadays there are few if any simple conditional reasoning questions on the LSAT.
Remember that the ultimate key to get good at timing and develop speed is to do A TON of practice sections. This applies whether you are self-studying or taking a course. There is no substitute for doing lots of full, timed LR sections from actual, official LSAT prep tests if you want to improve your logical reasoning score.
---
STEP 3: IMPROVING ACCURACY TO INCREASE YOUR LOGICAL REASONING SCORE
Make Notes on The Questions and Answer Choices

As you are doing questions, it helps at first to note almost everything. Label the premises and the conclusion of arguments (your LR bible will help you tell the difference with drills). Underline difficult sentences that you think are likely to be tested. As you get further in your prep, you may see that you do not need to make a lot of notes to succeed on the questions, but it is good learning to do it when you start out.
Especially eliminate answer choices that you know are wrong so that you can narrow it down. Should you have to guess, it is much better to guess between two answer choices than five. You should always make a habit of eliminating answer choices when you are able to.
Keep A Log
When you do any LSAT problem, LR or otherwise, you need to go over problems that you got wrong and hard questions that you got right. Make sure you understand each and every problem that you encounter. To make sure you know where you are having trouble, keep a log of what type of problems you are getting wrong (must be true, necessary assumption, etc.)
Keeping a log allows you to go back to your logical reasoning bible and review how you should approach the specific question types that are giving you trouble. Doing this can turn a weakness into a strength.
DRILL, DRILL, DRILL!
As a last thought, remember the big picture: The LSAT is a test of skill, not memorization. The ONLY way to improve a skill once you have learned it is through lots of practice. Learn the skills I have given you here and improve your logical reasoning score by practicing consistently. Bookmark this post and refer back to it as needed.
Build up to doing full, timed logical reasoning sections. Do a lot of these full LR sections. You WILL see huge improvements and increase your LSAT score.
FURTHER READING: