What are the best iOS and Android apps for studying for the LSAT?
With the app explosion, a whole bunch of companies have created apps to help prep for the LSAT. The problem? Most of them are terrible and will deprive you of your hard-earned cash for nothing in return. Here we look at the best (and worst) LSAT apps.
A quick word on the biggest issue with a lot LSAT apps: they try to sell you preptests for download onto your phone. This is just bad practice because a phone is just not conducive to doing an RC passage or, especially, a logic game.
With LSAT practice, you want to as much as possible simulate the conditions you will face on test day. That means doing your LG diagramming in the spaces next to the problems and making notations on RC passages.This is absolutely key to improving and developing good habits, and you can't do it when the question is on a tiny phone screen. Always buy hard copies of preptest or download PDFs and print them.
Don't worry, they are just as cheap or cheaper when bought in hard copy. Here's where you can find the most recent 5 preptests on Amazon, where they are typically the cheapest:
The Most Recent LSAT Preptests
| | | |
| --- | --- | --- |
| PrepTest 82 | September 2017 | PT 82 |
| PrepTest 83 | December 2017 | PT 83 |
| PrepTest 84 | June 2018 | PT 84 |
| PrepTest 85 | September 2018 | PT 85 |
| PrepTest 86 | November 2018 | PT 86 |
Or, with the recently released compilation, you can buy ten recent preptests all together:
10 Actual, Official LSAT Preptests Volume V
Click Here to Add Volume V to Your Amazon Shopping Cart
The Best LSAT Apps
Created by the same Harvard Law School alumni behind BarMax Bar Exam, MBE & MPRE Review, LSATMax is the pioneer in mobile LSAT prep.
The LSATMax app is free to download and comes with a ton of free content, including daily drills, so LSATMax is must have for anyone preparing for the LSAT.
But LSATMax is much more than a supplement—it is actually a comprehensive LSAT prep course specifically designed to replace traditional LSAT prep courses and it is the only LSAT app on the market to offer students instant and lifetime access.
LSATMax's comprehensive LSAT prep courses range from $449.99 to $949.99. LSATMax also offers interest-free financing and a higher score guarantee.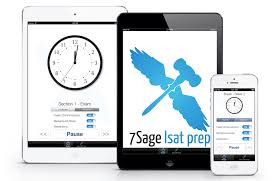 This one doesn't provide drills or anything, but it does give you some very useful tools to help you with your study. There is a great LSAT grader on there so you can track your tests, and best of all, a ton of free logic games explanations presented in clean, easy to view video. That makes this a must have, and it's free. This is what a responsible company making an LSAT app looks like (we'll see what it looks like when the bad ones do it later).
LSAT Arcade by Manhattan LSAT ($2.99)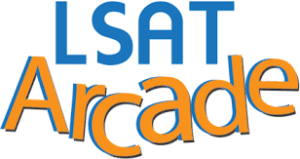 As far as a pure practice app goes, this one is probably the only useful one out there. It works by identifying very specific skills that you need to get fast at to crush the LSAT, and gives you practice at doing them rapid fire-style.
The if-then game made me realize that even I could use a little practice at quickly diagramming conditional statements. The game set-up practice will only be useful if you are using Manhattan's methods, however, this is definitely worth the 3 bucks.
LSAT Grader (Free)
A super useful tool that grades your LSAT without you having to check every answer. It's more than just a neat time saver, as it tracks scoring data for you, including which question types are giving you trouble. The accompanying explanations are very bare, but they might help clear up something you don't understand here and there.
Really Awful LSAT Apps
The following apps are mostly doing one of two things wrong: they are either using fake questions, or they are overcharging you to download real questions onto your phone.
Reputable companies always, always use real LSAT questions. This is because real LSAT questions are very nuanced and difficult to duplicate. Reputable companies also wouldn't sell you a preptest over the phone.
A bunch of very bright test designers put a ton of time and effort goes into making and testing a question before it ends up on a real LSAT, so there is really no substitute for the real thing. Try using fake questions after you've had experience with the real thing and trust me, you'll see what I mean. They just don't get it right. The apps I've seen don't even try to do a really good job, so it's even worse than, say, Kaplan who used to use fake questions but at least put some effort into it.
Reputable companies also won't sell you preptests that display solely on your phone. You can't yet draw diagrams on the phone and it will be difficult to even see a whole question at once. Thus it's a terrible place to be practicing problems (so far at least — I could see someone figuring out how to present it well for tablets, but no one has yet).
There are really too many junk LSAT apps to mention them (it looks like just about everyone who can make an app has built one) but let's just look at some of those that appear first when you search for the LSAT on the app store. Generally, I wouldn't bother downloading anything that isn't published by a reputable LSAT company. These other guys are just trying to grab your three bucks (or whatever) and split.
Instead, save your money for LSAT books, which remain the most cost-effective way to study for this test. Here are the best new LSAT resources of 2014.
I'm sorry I can't provide you with a long list of great LSAT apps, but unfortunately, not too many good ones exist yet. So, I'm left to continue my quest to drive these bottom-feeding companies out of the LSAT market. Here are some bad (app)les:
LSAT # by Arcadia Prep, Inc. (Free, sort of)
Getting the app is free. Using it is not. You are basically downloading a store where you make further in-app purchases of LSAT prep tests. For reasons already discussed, it's a horrible idea to download preptests on a phone. They are just trying to make a quick grab for your money. The LSAT explanations provided by LSAT freedom are outrageously expensive at $49 dollars a pop! That's for just one test and the accompanying explanations.
You can get very high quality explanations for a fraction of that price elsewhere, (for free video LG explanations, check out the 7Sage app above) Also, the two tests available free here are available for PDF download free elsewhere, on a big screen where you can actually see them.
LSAT Smart Vocab ($5.99)
An app that purports to teach you vocabulary words for the LSAT. This one should be immediately suspicious because the LSAT is not a vocabulary test. In fact, the LSAT intentionally avoids difficult language. Sure enough, the app just tests you on words that you already know. I think the makers of the app are confusing the LSAT with the SAT. It may be useful for English-as-a-second-language (ESL) students tackling the test, but no one else.
LSAT by Malyshev Edusys ($9.99)
Another ripoff "LSAT course". I'm 99% sure all the positive reviews are spam. The explanations are very low quality, and again, you are essentially paying 10 dollars to buy a store where you will have to buy more preptests a premium price. Save your money and get LSAT books.