Here is the top 20 from this year's US News and World Report Best Law Schools (i.e. the only rankings that matter):
1. Yale
2. Harvard
2. Stanford (+1)
4. Columbia
4. Chicago
6. NYU
7. Penn
8. UVA
8. Berkeley (+1)
8. Duke (+2)
11. Michigan (-1)
12. Northwestern
13. Cornell
14. GULC (-1)
15. Texas
16. UCLA
17. Vanderbilt (-1)
18. Wash U
19. Emory
20. USC
20. Minnesota 
We'll be updating this list to cover the whole top 100 and add comparison with last years rankings, so check back throughout the day!
The Top 14
At the very top, Stanford popped up to tie with Harvard. Historians of the rankings know that Harvard and Stanford trade the two and three spot or tie there, so this is hardly news.
Chicago, Columbia, and NYU, the next tier, stayed stable. If my memory serves, NYU has been consistently placed in the six spot since the recession.
The bigger news is Michigan dropping out of the top 10 while Duke sails up. Michigan, while it may have lost a little of it's luster, has still always made the top ten. Michigan, while still a powerhouse, has been just a little behind its peers in terms of employment stats, and you have to imagine that is the explanation for it's slightly weakened position.
The Big Story…
The big story in these 2016 Best Law School Rankings is UC Irvine. This is the first year they've been ranked, and there was a lot of speculation as to where they would land. A lot of people were saying they could come out as a top 25 or even top 20 school…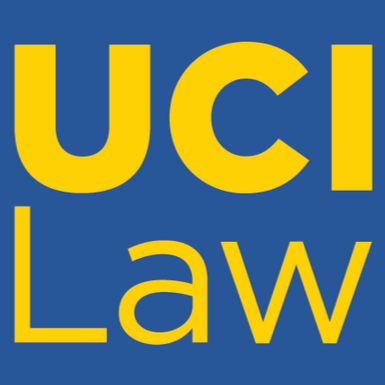 … but, they land on the list at #30:
15. Texas 
16. UCLA 
17. Vanderbilt (-1)
18. Washington University in St. Louis
19. Emory 
20. Minnesota
20. USC 
22. GWU (-2)
22. Alabama (+1)
22. Iowa (+5)
22. Notre Dame (+4)
26. Arizona State (+5)
26. Boston University (+1)
28. University of Washington (-4)
29. William & Mary (-5)
30. UC Irvine (first time ranked)
Impressive debut? Yes, but certainly not where they hoped to be. Dean Chemerinsky is on record numerous times stating that his aim was to debut in the top 20.
What happened?
Well, UC Irvine's place in the ranking about matches the quality of students they've been bringing in:
| | GPA | LSAT |
| --- | --- | --- |
| 75th percentile | 3.70 | 166 |
| Median | 3.53 | 164 |
| 25th percentile | 3.27 | 162 |
Compare that with the class of 2017 at William and Mary, where the median undergraduate GPA was 3.79 and the median LSAT score was 163, or University of Washington, with a median GPA of 3.67 and a median LSAT of 164. Compare this with solidly top 20 schools USC (166 and 3.76) or UCLA (167 and 3.79) . On just these metrics, looks like UCI landed roughly where you might expect.
Despite doing a fantastic job getting great students in the door, UC Irvine had some major obstacles, namely, a recession that perhaps made top students less willing to gamble on a new school, and fast-rising tuition in the UC system.
To counteract this, Irvine has admitted small classes and provided major scholarship assistance with help from the school's generous donors. It may not have been enough.
The outlook for UC Irvine, however, remains strong. They've got a great faculty and I would expect their reputational scores (still a huge part of these rankings) to go up as time moves on. If the state of California loosens it's coffers and helps control tuition, I would expect a fast rise. Even without that, expect UCI to join USC and UCLA as a top west coast school.
In general, making the top 30 was great work on UCIs part!
I'll be updating shortly with big winners and losers from the rest of the rankings…