While it isn't selecting a mate for life, finding a great LSAT tutor is pretty similar. They have to be smart, kind, patient, and capable. Also, you are going to be working with them in close quarters, so it's a major plus if they don't have bad breath.
Compared with taking a prep class and self study, tutoring is an expensive option no matter what company/tutor you go with. However, it's very likely to be helpful: no other resource can show you what you are doing wrong as you do it and fix it right there on the spot. LSAT tutors can identify weaknesses you didn't know you had, give you tons of tips and tricks, and the good ones can boost your morale and resolve to do well on the test, which helps you stay focused.
For those who have decided to engage the services of a tutor, this post discusses how to find the best LSAT tutor for you. We are of the opinion that if you are going to sink the cash, it's best to spend a little extra to get the best.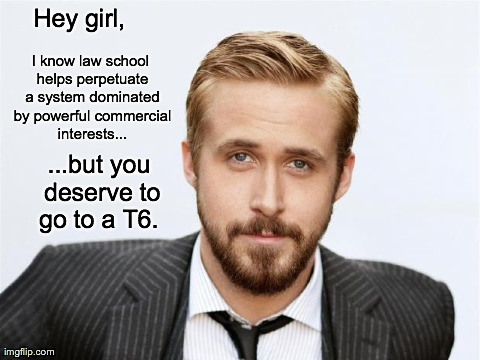 Baseline Requirements for an LSAT Tutor
An LSAT tutor can't teach you properly if they haven't mastered the concepts on the LSAT themselves. Also, someone who isn't a fast and flexible thinker may have trouble seeing where you are making mistakes in reasoning. You don't want to waste time watching them think things through! You are the one being taught here!
For that reason it's generally best to get a tutor that you know absolutely killed it on the LSAT. This means you want to someone who got around a 172 or better, so about a 99th percentile score on the LSAT. If you want to be sure you are getting the real deal, any reputable tutor should be fully willing to show your their LSAC score report.
Go much lower than 172 and you start to run an increased risk that they don't have the LSAT quite down. An LSAT tutor is going to be half your teacher, half your therapist in the time leading up to the LSAT, so going with a high scorer ensures they know what they are talking about when it comes to all things LSAT. You want someone who can tell you exactly what they did to destroy the test.
Beyond that, it's best to get someone that you know has a good reputation. Did a friend use them and find it helpful? Are there a lot of good yelp or google reviews for them? Check these things. If you can't find something on a tutor, ask the tutor yourself and they'll usually be happy to provide references unless they are just starting out.
Major companies often have profiles for their tutors that provide reviews, but you should remember that you aren't likely to find anything bad written about them on there. That's okay- just use the reviews to get a feel for who you might like.
Experience might be good but it's not a must. A lot of great tutors just do it for a year or less between taking the LSAT and going to law school themselves. They people will be fresh from their own prep and will be very good at remembering all the little tips and tricks they did to get a high score.
Choosing An LSAT Tutoring Company (Or Not)
To get a tutor who meets the 172 requirement, it's going to cost you some cash: Powerscore, Manhattan LSAT and other reputable companies charge anywhere from 100-200 dollars an hour.
Online tutoring runs about the same, but may or may not be more convenient for you. (I think until they start using virtual reality, it's probably best to just meet in person so they can see your work easily).
However, we strongly recommend that you pay the extra dollars to go with a good company over going with someone like Kaplan, who pays their tutors next to nothing and still charges a lot- like $150 an hour (Kaplan also doesn't have any LSAT score requirement for the tutors they hire).
Generally, you want to be paying as little a percentage as you can that goes to straight profit for the company. Manhattan LSAT's private tutoring is costly, but apparently most of that money goes to the tutors, who are the highest paid in the biz and carefully selected.
The best way to avoid paying for some company's profits is to go with an LSAT tutor that is self-employed. Look around on google and ask friends on facebook and you may be able to find a reputable tutor in your area (you shouldn't have any problem finding someone in a big city).
Self-employed tutors are generally much cheaper than the big companies, because they have cut out the middle man!
The other advantage of going with someone self-employed is that they can often tailor their methods to whatever you have learned. Say you have learned to diagram with with the Logic Games Bible – most private tutors will be familiar with Powerscore's methods and will be able to teach you in a way that is compatible with what you've already learned in your self-study.
This downside of private-tutoring is that they can't offer all the online frills, such as extra drills and videos, that many companies offer as part of a tutoring package. They also don't often have money back guarantees that you will improve your score. Consider whether the extra benefits are worth it to you or not before you go with a specific tutor.
Tutoring and Self-Study
Remember that tutoring is almost always going to be a supplement to your studies. Paying to keep a tutor around every minute of the time that you need to study properly for the LSAT would be incredibly expensive. People who can afford that might do better just living off their family wealth rather than going to law school at all.
Very often you are going to start self study and decide later that you need a tutor to provide a boost. If you think you might want a tutor, choose prep books from a company that you might be okay hiring a tutor from as well. We have our full self-study recommendations here: Prep Books and Self-Study- How I got a 177 on my LSAT.
Also, hiring a tutor is no excuse to slack- you should still be following a rigorous study schedule. In fact any good LSAT tutor is going to insist that you do so, so don't engage a tutor unless you are ready to put in the work. Our recommended LSAT prep study schedule may be found here.
Pro Tip: Don't invest in a huge tutoring package until you know you like the tutor they gave you. Just pay for one or two sessions at first and see if you like it/find it helpful. Almost every company will then be happy to apply what you have already paid towards the cost of a longer tutoring package if you decide to go with more lessons (longer packages generally cost less per hour than individual sessions).
Now, you should be ready to go out and find the LSAT tutor of your dreams. Happy hunting!