Last update 9/16/2017 12:46 CST Verifying Real and Experimental Sections
You've spent countless hours over the past few months pouring over lessons, drilling questions, and taking PrepTests.
Your friends have stopped texting you because you've always got your head in a book.
Your significant other has gone to bed alone while you stayed up to review your last PrepTests.
Your parents have called you to make sure you're still alive.
Now you're even starting to have weird dreams about working through LSAT questions.
As you've slowly adjusted to living your life in 35-minute increments, the LSAT has so thoroughly engulfed your mind that you can't even escape the LSAT while you sleep.
It's been a long road my friends, but alas, you're about to reach the finish line and take the September LSAT. Congrats!
As is the tradition here at lawschooli.com, here is a post where we can discuss the LSAT that was administered today, September 16, 2017. We'll update this post throughout the day to track the September 2017 LSAT discussion as we get more information and you can use the comments section below this post to discuss the score release and anything else related to this test (how it went, do you need to retake, etc.)
---
Last update 9/16/2017 12:46 CST Verifying Real and Experimental Sections
Real RC Passages –
Indigenous Languages
Forests/Deforestation
Judges/Honesty
Grand theories
Real LG Games –
Presentations
Food in Different Restaurants
Theatres
Investigators
---
A few ground rules:
DO feel free to share RC, LG and LR keywords, this will help us figure out what the real passages were.
DO celebrate your achievement! You've worked hard and you have completed the LSAT!
DO NOT post any question specifics like "I got A for #2" or write at more than just a keyword or two about any question, this could get you (and us) in trouble with the LSAC. Saying I had an RC passage about Galileo is ok, saying I had an RC passage about how Galileo was not the first person… is not ok.
DO NOT talk about specific game setups, or how you tried to solve it.
Comments that violate these guidelines will be deleted.
Let the discussion begin! – Looking forward to hearing from everyone in the comments below.
---
Need to Retake? We're Here to Help
It goes without saying that we want you to be in the group that solid schools are fighting for. The prospect of getting a big scholarship at an elite school is a big carrot. If you plan to go to law school, your motivation level to grab that carrot should be through the roof.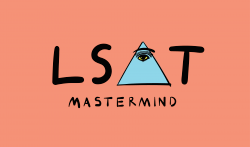 For those shooting to do the very best possible on the LSAT, we invite you to work with us. We run the LSAT Mastermind Group, a small group of motivated students who can help each other and rely on Evan and I for support.
We are in the process of enrolling a small number of students studying for the December LSAT and beyond, so join now if you're going to be retaking. Once you are in, you are in for life, with access to hundreds of lessons and weekly small group tutoring/coaching with Evan & I.
---
Round-Up of Our Most Popular Post-LSAT Articles
Rankings
What LSAT/GPA Do I Need To Get Into…