#LSAT scores are coming out today! How'd you do?

— LawSchooli.com (@OnLawSchool) June 28, 2016
---
06/25/2016 3:30pm We are GREY!!!! Grey Day / Gray Day has arrived! Good luck everyone! Let us know how you did!
The curve is a -11 for a 170
Real RC Passages – Confirmed!
Clay Tablets
Jury Nullification
High Art (For Elite and Ruling Classes)
CFCs
Real LG Games – Confirmed
Antiques
Project assignments /Leadership Position
Recording of People
Tables at a Fair
Experimental RC Passages (there appears to have been two different experimental)
Blues Musicians
Overfishing
Chemists vs. Physicists
Medieval Music
Computer Systems in the UK
Cultivating Rice
Experimental LG Games – Unconfirmed
Bicycle Factory (confirmed)
Refrigerators
Actors and Understudies
Septic Tank
---
A few ground rules:
DO feel free to share RC and LG keywords, this will help us figure out what the real sections were.
DO celebrate your achievement! You've worked hard and you have completed the LSAT!
DO NOT post any question specifics like "I got A for #2" or write at more than just a keyword or two about any question, this could get you (and us) in trouble with the LSAC. Saying I had an RC passage about Galileo is ok, saying I had an RC passage about how Galileo was not the first person… is not ok.
DO NOT talk about specific game set ups, or how you tried to solve it.
Comments that violate these guidelines will be deleted.
Let the discussion begin! – Looking forward to hearing from everyone in the comments below.
---
Need to Retake? We're Here to Help
It goes without saying that we want you to be in the group that solid schools are fighting for. The prospect of getting a big scholarship at an elite school is a big carrot. If you plan to go to law school, your motivation level to grab that carrot should be through the roof.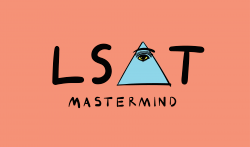 For those shooting to do the very best possible on the LSAT, we invite you to work with us. We run the LSAT Mastermind Group, a small group of motivated students who can help each other and rely on Evan and I for support.
We are in the process of enrolling a small number of students studying for the October LSAT and beyond, so join now if you're going to be retaking. Once you are in, you are in for life, with access to hundreds of lessons and weekly small group tutoring/coaching with Evan & I.
---
Round-Up of Our Most Popular Post-LSAT Articles
 Rankings
What LSAT/GPA Do I Need To Get Into…