UPDATE – 03/02/15
UPDATE 03/02/2015 – 7:00 PM (CST) – Score Are Out, Now What?
Watch the free webinar replay here: You Got Your LSAT Score. Now What? – Live at 10:30 PM Central Standard Time
We'll discussed topics including:
What school can you get into with your score?
How to know if you should retake
What is an acceptable score with which to apply to law school right now?
Negotiating for higher scholarships if your score improved
Watch here:
Or follow these links:
UPDATE 03/02/2015 – 6:10 PM (CST) – We Have Gray!
Scores are on the way, later in the day than I have ever seen! Good luck to all of you! Let us know how you did in the comments.
We already know of at least one person who has their score. Remember, however, that scores do not roll out all at once so just hang tight!
UPDATE 03/02/2015 – 3:45PM (CST)
Still no grey :(:(:( LSAT historians will note that it has gone from green to grey later in the day than this, so there is still a chance of a release today. While you are waiting, figure out if you even have the ability to perceive differences in color: https://en.wikipedia.org/wiki/Tetrachromacy. All this dress nonsense had me wondering, but it turns out I'm a tetrachromat (this is Evan by the way).
UPDATE 03/02/2015 – 3:00PM (CST)
It's Monday and there is yet no gray 🙁 I extend my sympathy to this year's February waiters, who are getting an unusually late release.
I'm feeling glad that we didn't make a score release date prediction this time around. I guess it's possible that all the winter weather has put LSAC behind. While they usually get scores out a few days in advance of the scheduled release date, here they are going to beat it by one day at best.
02/07/2015 – 5:00PM (CST)
Still Getting Conflicting Reports on LG, Fill out this survey please and let's get a consensus.
02/07/2015 – 3:30PM (CST)
I think we've got the experimental sections sorted out. Can you help us confirm?
---
02/07/2015 – 2:30PM (CST)
For those of you trying to figure out which section was experimental…
From what we're seeing so far, here's a breakdown of the real sections:
Can anyone confirm these? or fill in the blanks? Let me know in the comments.
READING COMPREHENSION
Real Reading Comprehension Passages
African American Female Cartoonist/Comic Strips
Banking/loans/credits/developing areas
Dark Energy/Universe Expanding/Einstein's Theory/Nova Exploding
Property Ownership
LOGIC GAMES
Real Logic Games
Intern/Projects?
Vintage Cars on Display?
Agenda/Projects?
Sculptures/Art Gallery?
LOGICAL REASONING
Real Logical Reasoning Questions
chimpanzees
periwinkle clams
bat pups
?
?
?
Please let me know if this looks right & help me fill in the blanks by commenting below. Thanks!
---
02/07/2015 – 1:15PM (CST)
It looks like the first round of test-takers are now finishing up! Hope you CRUSHED it today!
I've never been so happy to be done with a test in my life but now I have to wait 3 whole weeks until my score !! #crazy #LSAT

— Taylor Bullock (@TaylorBullock92) February 7, 2015
I did a thing. Took a test. Basically could define my life no biggie #LSAT

— Nirmal (@nirmalmassey) February 7, 2015
---
02/07/2015 – 1:00PM (CST)
As is tradition here at lawschooli.com, here is a post where we can discuss the LSAT that was administered today, February 7th, 2015.
We'll update this post to track the February 2015 LSAT as we get more information and you can use the comments section below this post to discuss the score release and anything else related to this test (how it went, do you need to retake, etc.)
Let the discussion begin! – Looking forward to hearing from everyone in the comments below.
Need to Retake? We're Here to Help
It goes without saying that we want you to be in the group that solid schools are fighting for. The prospect of getting a big scholarship at an elite school is a big carrot. If you plan to go to law school, your motivation level to grab that carrot should be through the roof.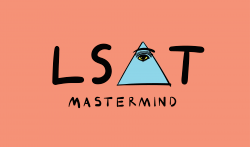 For those shooting to do the very best possible on the LSAT, we invite you to work with us. We run the LSAT Mastermind Group, a small group of motivated students who can help each other and rely on Evan and I for support.
We are in the process of enrolling a small number of students studying for the June LSAT and beyond to, so join now if you're going to be retaking. Once you are in, you are in for life, with access to hundreds of lessons and weekly small group tutoring/coaching with Evan & I.
---
Round-Up of Our Most Popular Post-LSAT Articles
 Rankings
What LSAT/GPA Do I Need To Get Into…