The February LSAT just happened! In this post we'll recap the February 2014 LSAT and provide a space to discuss what worked, what didn't, etc. Please use the comments to vent about how poorly the test went or ask us about anything if you need advice going forward.
We'll update this post when scores come out. For now, here's my prediction about the date:
February 2014 LSAT Score Release Prediction
The actual score release is scheduled for Wednesday, March 5th. However, as we all know, LSAC almost always releases the score early. Sunday releases are not uncommon, so rather than going with the crowd and predicting the score release on Monday, March 3rd, I'm guessing LSAC will release scores via email on the Sunday, the 2nd. Monday is probably more likely, but I'm hoping you get it a day early.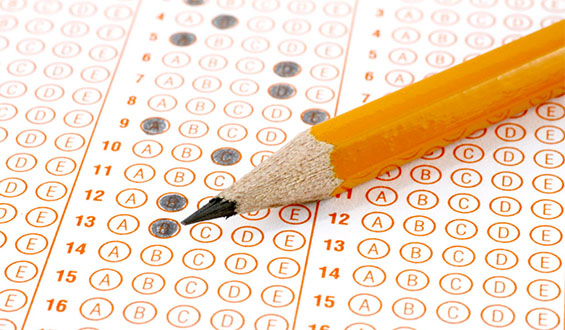 February LSAT 2014 Recap
So, I hear that one of the games, the last game of the section, was incredibly difficult. If you had two LG sections, the real one had games about diplomats and cities. Unfortunately, the real one was apparently much harder than the experimental games section. This included a circle game, which hasn't been seen on the LSAT in a while.
Still, don't get too worried about the difficulty. Because of this hard game and an RC section that many considered pretty hard, I'm predicting another fairly generous curve, -12 at least, probably more. For those of you new to this, the "curve" on the LSAT is LSAT prep lingo for the amount you can get wrong and still get a 170. So on this test, I'm predicting that about 13 wrong will get still get you a 170.
Unfortunately, because it is a February LSAT the curve won't be released, so we won't know exactly what the curve is. That said, we will be able to get a general feel for whether it was a generous curve or not.
Also, to help you look on the bright side, here are some things to keep in mind.
Reasons Not To Despair If You Don't Think It Went Too Well
It's 2014, not 2009. Applications to law school are way down, and will remain that way next year. Even with an LSAT that may be a couple points below your absolute best, you are in better shape to get into a good school than prior generations.
Law schools only consider your highest score. Really. Read this: How Do Law Schools Look at Multiple LSAT Scores?.
If you need to retake again, you are now in position to apply early next year, which is probably the best thing to do anyways. June is the best time to take the LSAT. Take a break for the next few weeks and then read our post on improving on a retake.
Also, for help deciding whether to retake, here's a post on that: Should You Retake The LSAT?
On the flip side, if you think the test went well for you, congratulations! You should be psyched! Hopefully, it will be a big game changer for you.
To everyone, congrats on surviving an LSAT. No matter what, just getting through one of these things is something to be proud of.
Real RC Passages –
Women's Rights/French Revolution/Feminism
Art/Sports/Competition/Aesthetics
Physics/Chaos Theory
Common Law/International Law/Belize/Deforestation
Real Logic Games –
Art
Garden/Housewares Store
City/Workers
Diplomats/Circular