YOUR COUPON HAS BEEN APPLIED.
Discount will be shown at checkout.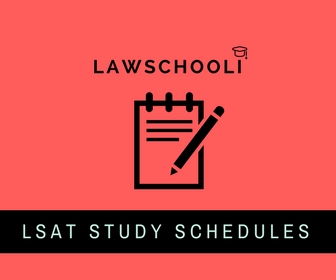 [ultimate_heading main_heading="Which schedule should I buy?" spacer="line_with_icon" line_height="1″ icon="Defaults-question-sign" icon_size="32″ main_heading_font_family="font_family:Raleway|font_call:Raleway|variant:800″ main_heading_style="font-weight:800;" sub_heading_font_family="font_family:Raleway|font_call:Raleway|variant:500″ sub_heading_style="font-weight:500;"][/ultimate_heading]
The schedules are designed to take you all the way though test day. Simply determine when you are taking the LSAT & use the convenient countdown clocks below to determine how many weeks/months until your LSAT test date. Once you know how much time you have until your test day, just pick the schedule that fits best!
[ultimate_heading main_heading="June 2018 LSAT" spacer="line_with_icon" line_height="1″ icon="Defaults-calendar" icon_size="32″ main_heading_font_family="font_family:Raleway|font_call:Raleway|variant:800″ main_heading_style="font-weight:800;" sub_heading_font_family="font_family:Raleway|font_call:Raleway|variant:500″ sub_heading_style="font-weight:500;"]countdown[/ultimate_heading]
[ult_countdown datetime="2018/06/11 12:30:00″ ult_tz="ult-usrtz" countdown_opts="sweek,sday,shr,smin,ssec" br_style="solid" br_size="1″ br_color="#969696″ br_radius="4″ timer_bg_color="#4c4c4c" br_time_space="2″ tick_col="#ffffff" timer_digit_font_family="font_family:Raleway|font_call:Raleway|variant:300″ tick_style="font-weight:300;"]
[ultimate_heading main_heading="September 2018 LSAT" spacer="line_with_icon" line_height="1″ icon="Defaults-calendar" icon_size="32″ main_heading_font_family="font_family:Raleway|font_call:Raleway|variant:800″ main_heading_style="font-weight:800;" sub_heading_font_family="font_family:Raleway|font_call:Raleway|variant:500″ sub_heading_style="font-weight:500;"]countdown[/ultimate_heading]
[ult_countdown datetime="2018/09/08 08:30:00″ ult_tz="ult-usrtz" countdown_opts="smonth,sday,shr,smin,ssec" br_style="solid" br_size="1″ br_color="#969696″ br_radius="4″ timer_bg_color="#4c4c4c" br_time_space="2″ tick_col="#ffffff" timer_digit_font_family="font_family:Raleway|font_call:Raleway|variant:300″ tick_style="font-weight:300;"]
[ultimate_heading main_heading="November 2018 LSAT" spacer="line_with_icon" line_height="1″ icon="Defaults-calendar" icon_size="32″ main_heading_font_family="font_family:Raleway|font_call:Raleway|variant:800″ main_heading_style="font-weight:800;" sub_heading_font_family="font_family:Raleway|font_call:Raleway|variant:500″ sub_heading_style="font-weight:500;"]countdown[/ultimate_heading]
[ult_countdown datetime="2018/11/17 08:30:00″ ult_tz="ult-usrtz" countdown_opts="smonth,sday,shr,smin,ssec" br_style="solid" br_size="1″ br_color="#969696″ br_radius="4″ timer_bg_color="#4c4c4c" br_time_space="2″ tick_col="#ffffff" timer_digit_font_family="font_family:Raleway|font_call:Raleway|variant:300″ tick_style="font-weight:300;"]